Real Santas – Since 1970
The Nations Top Provider for Today's  "Real" Santas
Real Santas has been supplying "Real Bearded" Santas, plus Mrs. Claus and other holiday artists since 1970.   This is our speciality, insured, background checked, "Real Bearded" Santas.  We also have listings for many other professional and theatrical Santas and also Mrs. Claus. 
Additionally, our sister company, School4Santas has graduated over 4,200 Santas and Mrs. Claus during that time.  That is why we can say we have one of the most extensive Santa lists, if not the nation's largest. 
Most of these Santas you may have met at your local or regional Mall.  And of these, over 2,500 are part of our listings across the United States and Canada, plus overseas. 
CLICK HERE TO SUBMIT YOUR REQUEST FOR A SANTA
From the Santas you find at your local malls, to a few you have seen in commercials we send Santas to any type of Holiday event.
From Media and Community events to Corporate and Association parties to that very intimate home visit for your children, we have a "Real" Santa for you.  Just send up your information and we will connect you to a local Santa.
For the bigger events, we also supply Santas for Network television shows, the Hollywood Christmas Parade, New York Stock Exchange and events in Great Britain, Europe and Asia.  We have even supplied over 700 Santas visiting over 3,000 retail locations in a single week.
Our clients include, Coca-Cola, Microsoft, Amazon Hershey's, K-Mart, Nabisco, Sears, Toys R Us, Wal-Mart, Radio City Music Hall Holiday Spectacular, The Space Needle, Indianapolis Symphony, Los Angeles Zoo, The Grove LA, American at Brand (Glendale, CA), Macy's, Paseo Colorado, The Pike, Western Heritage Museum, Peterson Automotive, Lincoln Center(NY), Gaylord Resorts, and many more.
All of our Santas, and Holiday performers, have multi-million dollar liability insurance coverage , a current national background check and a quality wardrobe.
CLICK HERE TO SUBMIT YOUR REQUEST FOR A SANTA
Please note that we also have Premiere Santas for major media and advertising events, product roll-outs and promotions, tree lightings, parades, radio and television, commercials, theatrical productions and overseas assignments.
Additionallly, we assist in supplying volunteer and event Santas for Toys for Tots, other national charitable associations and special military groups, via our special web site, SantaCares.US.
For more details on our company click on the link "About Us."  Should you need information in the meantime, please contact us at Santa@RealSantas.com .   If it is urgent, you can call (631) 871-4901 and leave a message.
Thank you.
Santa Tim Connaghan
President, The Kringle Group, LLC, aka: RealSantas.com
Santa@National Santa.com


National Santa – United States Marine Corps Reserve Toys for Tots Foundation
Official Santa, Hollywood Christmas Parade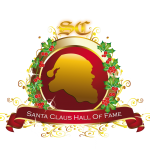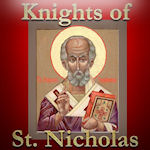 Inductee, International Santa Claus Hall of Fame  (2011)
Knights of St. NIcholas  (2015)
Owner and instructor: International University of Santa Claus, aka: School4Santas  –  Over 3,500 Santas and Mrs. Claus have graduated from this school